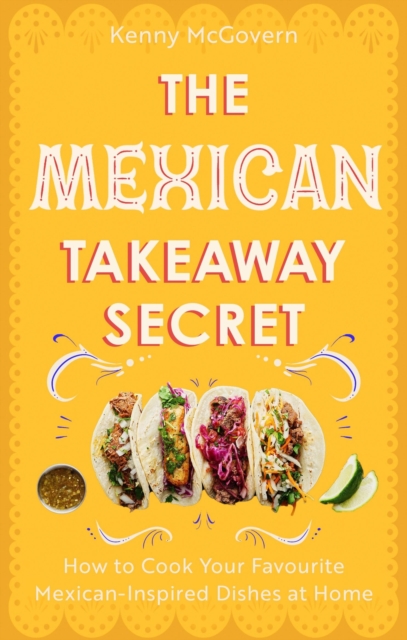 The Mexican Takeaway Secret : How to Cook Your Favourite Mexican-Inspired Dishes at Home
McGovern, Kenny
More by this author...
£10.99
Make your favourite Mexican takeaway dishes at home!As a nation we spend GBP10 billion each year on takeaways. But 'fakeaway' dishes are proving increasingly popular, and are much more cost-effective. The Mexican Takeaway Secret offers a wide selection of popular recipes that will ensure your homemade dishes look and taste exactly like those offered by your favourite Mexican restaurants and street food spots.
Make side dishes and snacks from Fried Tostadas and Charred Corn Salsa to Queso Fresco and Carne Asada, and with chef's specials for every palette including Baja Fish Tacos, Chicken and Chorizo Enchiladas, Huevos Rancheros, Chimichanga and Chilli Verde. There are delicious toppings, fillings and cocktail recipes too - including Refried Pinto Beans, Pork, Barbacoa Beef Chicken Tinga, Spiced Jackfruit, Churros with Chocolate Cream Sauce and Margaritas. With this definitive collection of almost 100 takeaway recipes, you'll be able to sample incredible Mexican food from the comfort of your own home - and at half the price!