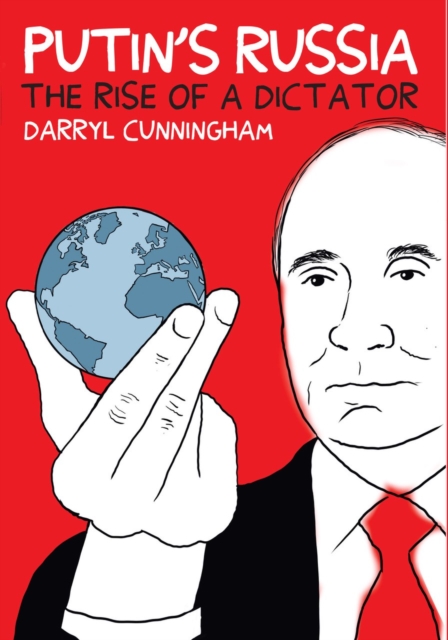 Putin's Russia : The Rise of a Dictator
Cunningham, Darryl
More by this author...
£16.99
Political Lives
Europe (Including Great Britain)
Author of more than six acclaimed graphic novels and well- known for his economical drawing and clear, explanatory narrative, Cunningham shows how the West and its leaders have been culpable in aiding Putin's rise - Obama being an example.Areas covered include Brexit and Trump; the crackdown on human rights, especially on homosexuality in Russia; and the poisonings - among them, journalist Anna Politkovskaya in Russia, Alexander Litvinenko in London, Sergei Skripal in Salisbury. By putting these events into a timeline, Cunningham aims to show that Putin is opportunistic rather than the master manipulator people make him out to be: 'He's essentially a gangster and not a particularly smart one. We need to demythologise Putin if we are to beat him.' Meanwhile Russian money and influence grows ever stronger as Western governments and companies turn a blind eye to the regime's excessive brutality and corruption.