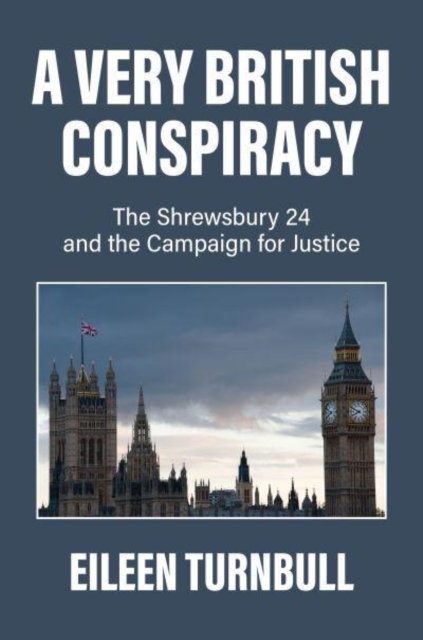 A Very British Conspiracy : The Shrewsbury 24 and the Campaign for Justice
Turnbull, Eileen
More by this author...
£16.99
The story of the campaign for justice for the 24 building workers wrongly prosecuted by the state in the 1970s When a group of North Wales building workers were put on trial for picketing-related offences during the first and only national building workers strike in Britain, it not only had a profound and lifelong impact upon them and their families. It also was a turning point for halting the growth of trade unionism in the building industry, from which it has never recovered.
Using newly available material that Eileen Turnbull discovered in various archives whilst searching for the fresh evidence that would get the pickets convictions referred to the Court of Appeal, A British Conspiracy uncovers government and police documents that show the careful planning of the prosecution of the North Wales building workers. It brings into focus the secrecy surrounding the actions of the police and the government in the five months between the end of the strike in September 1972 and the arrest of the pickets on the 14 February 1973. It shows how the state used the criminal justice system to halt effective picketing by workers during industrial disputes. It reveals that common law offences were carefully selected to overcome the prosecutions' problems of a lack of hard evidence.
The premature death of one of the convicted pickets was a catalyst for a group of trade unionists in the North West to come together in 2006 to organise a campaign. In February 2021, their appeal against the convictions was finally successful. The book describes, through their own words, how the pickets and their families felt after forty-seven years being ostracised and considered as criminals in their communities, as well as the response of the six core Campaign Committee members who had brought this historic victory about.