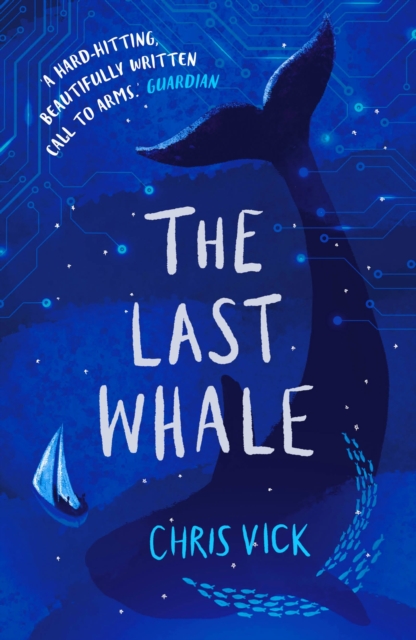 From killers to conservationists, Carnegie-shortlisted Chris Vick tells the story of three generations of the Kristensen family, their history as whale hunters and later their mission to save the great whales and our planet. Summer, the Present Fiery and fierce, computer geek and eco-activist, Abi is holidaying with her grandmother on an island off the Norwegian coast. Having developed and befriended an AI device, Moonlight, she hopes to organise a global protest.
On the island, she learns her great-grandfather rejected the family's whaling livelihood, instead creating the first whale song recording. Inspired by him, Abi and Moonlight translate the whales' songs and discover their stories. Whales are under threat, their numbers rapidly dwindling.
Abi is determined to help. Autumn, 30 years later The world's ecosystems are collapsing. There is no sight or sound of whales.
Abi, her daughter, Tonje, and a now almost conscious Moonlight live on an isolated island in the Atlantic. They search for any sign of whales, but so far there is only silence. Winter, the Future Tonje's search was not in vain.
Despite climate crisis and the threat of extinction, there is always hope for the future, as nature and technology combine in a captivating, action-packed adventure with a powerful environmental call to arms.