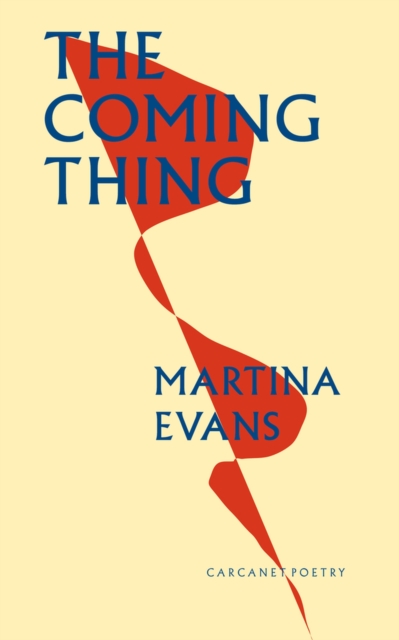 The Coming Thing is a brilliant long narrative poem. It is not Evans's first: she has become celebrated for work on this scale, spoken, dramatic, abundant. She has been justly acclaimed by, among others, Colm Toibin. He says of her inimitable narrative style, 'Slowly, a poem that seems animated by random thoughts and images takes on a strange, concentrated power; the lines begin to feel like pure style, the narrative voice holding and wielding the hidden energies that Martina Evans consolidates, and then releases with such energy and confidence and verve.'
Imelda, the book's central character, is immersed in challenging new worlds where old customs still somehow survive. It is the 1980s and the poem takes shape among punks in Cork City. The 'coming thing' refers to the arrival of computers which were taking hold and beginning to effect their transformations of data and then of lives; but ultimately the title identifies the abortion which Imelda will have in a Brixton clinic.
Imelda, who Evans's regular readers will recall from her earlier narrative Petrol (2012), narrates the story with a light touch, even when the book's preoccupation with abortion, suicide and euthanasia provides a strong and compelling undertow. The Coming Thing looks hard at the duplicity surrounding received ideas about the sacredness of human life and how economic change runs counter to the values of 'old' Ireland.