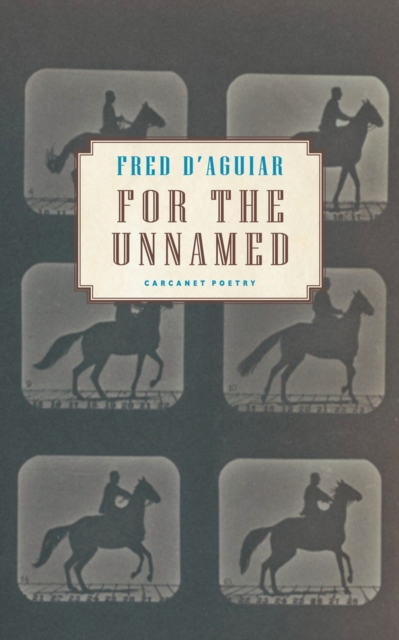 For the Unnamed was originally entitled 'For the Unnamed Black Jockey Who Rode the Winning Steed in the Race Between Pico's Sarco and Sepulveda's Black Swan in Los Angeles, in 1852'. That title provided the full narrative in a nutshell: we know the names of the owners of the two horses, we know the horses' names, the place and date of the race. But apart from his colour, and his victory, we know nothing about the jockey who made the whole thing happen.
Fred D'Aguiar's new book recovers and re-imagines his story. It was the most publicised race of its era with numerous press notices but he remained unnamed. We are given several perspectives on the action - owner's, trainer's, the horse Black Swan's, the jockey's lover, the jockey himself.
But one crucial element of identity is forgotten, and that forgetfulness speaks eloquently about the time and the freed man's circumstances in the mid-nineteenth century. Fred D'Aguiar's previous collection, Letters to America (2020), was a Poetry Book Society Winter Choice and a White Review Book of the Year.