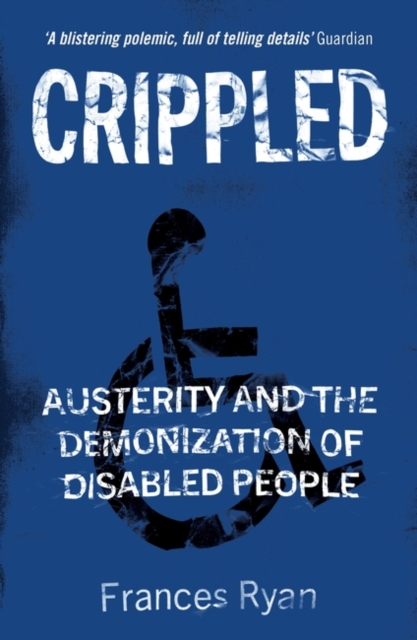 Crippled : Austerity and the Demonization of Disabled People
Ryan, Frances
More by this author...
£9.99
Health Politics & Disability Justice
The austerity crisis and threat to Disability rights
By the end of 2018 over £28bn of benefit will be cut as a result of the government's policies on social security, housing, employment, and healthcare, specifically aimed at the disabled community. In the age of austerity, it's disabled people who are hardest hit, affecting over 3.7 million people. This is in addition to a situation in which half of those in poverty are either disabled or living with a disabled person.
In Crippled, leading commentator Frances Ryan tells the story of those most affected by this devastating regime, people who have been too often been silenced. This includes the tetraplegic living in a first floor flat forced to crawl down flights of stairs because the council doesn't provide accessible housing; the young girl forced to sleep in her wheelchair and admitted to hospital with malnutrition because cuts mean she no longer had a carer to help her get to bed or cook; or the Londoner with schizophrenia found 'fit for work', and with nothing to live on was found dead at home three months later.
Through these personal stories the book shows the scale of the crisis, while also showing how the disabled community is fighting back. It is a passionate demand for the recognition of disability rights and a call for an end to austerity policies that disproportionately affect those most in need.