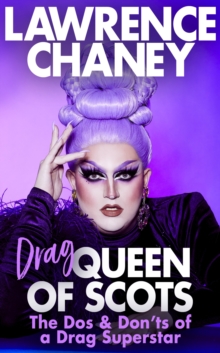 (Drag) Queen of Scots : The dos & don'ts of a drag superstar
Lawrence Chaney
More by this author...
£16.99
Of Scotland
Artists, Musicians, Creatives
Queer Lives
the hilarious memoir from everyone's favourite Scottish drag queen and winner of RuPaul's Drag Race UK, Lawrence Chaaaneyyy. 'It's no mystery or secret how much I enjoy Lawrence Chaney.' - RuPaul'Hilarious, eye-opening and very, very honest.' - LorraineLawrence Chaney has wowed audiences across the globe as the winner of RuPaul's Drag Race UK. From the tiny town of Helensburgh, near Glasgow, Lawrence has exploded on to the world stage, charming us with their charisma, humour and damn good looks.
But as with any success story, it wasn't all plain sailing. In Lawrence (Drag) Queen of Scots, the loch ness legend themself takes us through the struggles faced to get to where they are now. From a little boy feeling self-conscious and turning to humour to avoid being bullied, to finding drag as a vehicle towards confidence and self-love.
With their top tips on everything from padding and make-up to building your own drag community, you'll have all you need to strut your way to the top, too. You've seen the looks, the laughs, and my goodness you've seen a lot of tears, but now it's time to grab a bottle of Irn-Bru and dive heard first into the purple haze that is the world ofLAWRRREEENNNCE CHAAANEYYYYY!'Lawrence Chaney is the funniest queen by a country mile. She has delivered the laughs a locked down nation needed in abundance.
But there's much more to Chaney than her quick wit. Her vulnerability is also part of her natural gift.' - Vogue'If you were obsessed with Lawrence when they were competing on Drag Race (and who wasn't?), you'll want to get yourself a copy asap' - Cosmopolitan