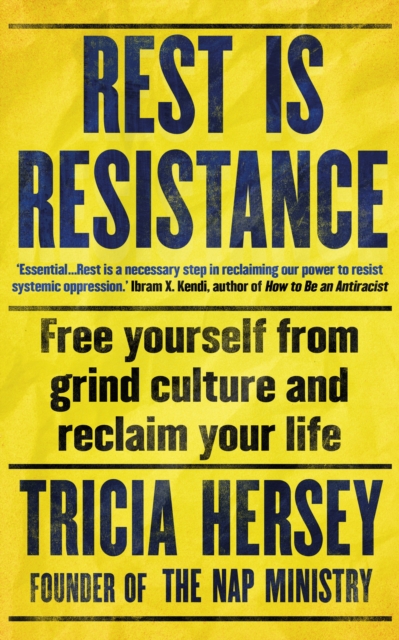 Rest is Resistance : Free yourself from grind culture and reclaim your life
Hersey, Tricia
More by this author...
£18.99
Out of stock
Please contact the shop to check availability
Writers of colour
Mental Health & Wellbeing
'Dreaming of a world that includes justice for all those sleep-deprived, exhausted and caught up in the hustle and shenanigans of white supremacy and capitalism. May we have space to navigate our lives from a liberated rest state. May all of culture slow down. The time to rest is now'. - The Nap Ministry
By founder and creator of The Nap Ministry, Rest is Resistance is a call-to-action for anyone suffering from the toxic urgency of modern-day life. It centres around the systemic issues that cause us to overwork, and ultimately burn out, and offers us liberation through rest. In its simplest form, rest becomes an act of resistance and a reclaiming of power because it disrupts and pushes back against capitalism and white supremacy.
Slowing down moves us away from trying to operate at machine levels of productivity, to make us all more human. In this fierce and tender manifesto, Tricia Hersey, aka The Nap Bishop, elevates rest as a divine right, and paves the way towards a more well-rested life that empower imagination, invention and healing. Divided into four sections, Rest is Resistance will explain Tricia's philosophy and methods, and will include both storytelling and practical advice. It will offer you the guidance and context to craft a rest practice for long-term health, both within yourself and society as a whole. Rest is Resistance is not self-care: it is the urgent wake-up call you need to nap, rest and, most importantly, dream once more.