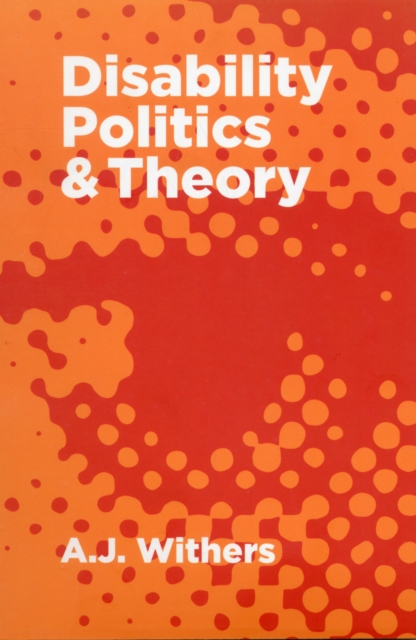 Disability Politics and Theory
Withers, A J
More by this author...
£13.95
Out of stock
Health Politics & Disability Justice
"An accessible introduction to disability studies, Disability Politics and Theory provides a concise survey of disability history, exploring the concept of disability as it has been conceived from the late 19th century to the present. Further, A.J. Withers examines when, how and why new categories of disability are created and describes how capitalism benefits from and enforces disabled people's oppression. Critiquing the model that currently dominates the discipline, the social model of disability, this book offers an alternative: the radical disability model. This model builds on the social model but draws from more recent schools of radical thought, particularly feminism and critical race theory, to emphasize the role of intersecting oppressions in the marginalization of disabled people and the importance of addressing disability both independently and in conjunction with other oppressions. Intertwining theoretical and historical analysis with personal experience this book is a poignant portrayal of disabled people in Canada and the U.S. - and a radical call for social and economic justice."--Publisher's description.