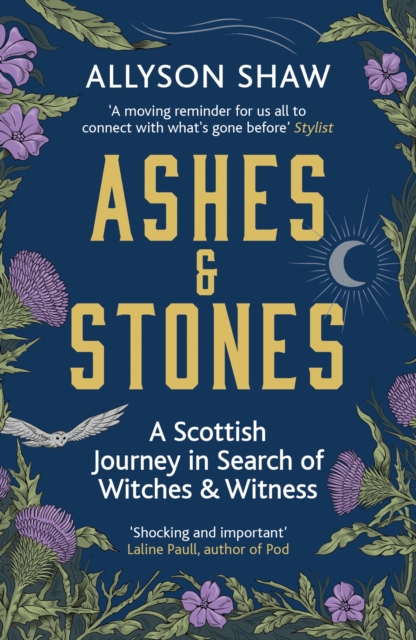 Ashes and Stones : A Scottish Journey in Search of Witches and Witness
Shaw, Allyson
More by this author...
£10.99
Paperback
Witchcraft & Occult
Of Scotland
UK History
This book will be published on 31 August 2023. Pre-order it now and we'll send it your way as soon as it arrives in-store!
A moving and personal journey, along rugged coasts and through remote villages and cities, in search of the traces of those accused of witchcraft in seventeenth-century Scotland. In Ashes and Stones we visit modern memorials and standing stones, and roam among forests and hedge mazes, folklore and political fantasies.
From fairy hills to forgotten caves, we explore a spellbound landscape. Allyson Shaw untangles the myth of witchcraft and gives voice to those erased by it. Her elegant and lucid prose weaves together threads of history and feminist reclamation to create a vibrant memorial.
This is the untold story of the witches' monuments of Scotland and the women's lives they mark. Ashes and Stones is a trove of folklore linking the lives of contemporary women to the horrors of the past, a record of resilience and a call to choose and remember our ancestors.