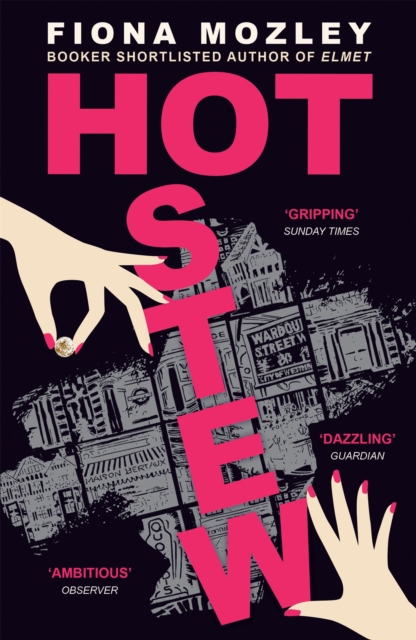 Hot Stew
Mozley, Fiona
More by this author...
£8.99
the new novel from the Booker-shortlisted author of Elmet
Out of stock
Please contact the shop to check availability
Did you know in Tudor times all the brothels were south of the river in Southwark and it was only much later that they moved up this way to Soho. Stews, they were called then.' Pungent, steamy, insatiable Soho; the only part of London that truly never sleeps. Tourists dawdling, chancers skulking, addicts shuffling, sex workers strutting, punters prowling, businessmen striding, the homeless and the lost.
Down Wardour Street, ducking onto Dean Street, sweeping into L'Escargot, darting down quiet back alleyways, skirting dumpsters and drunks, emerging on to raucous main roads, fizzing with energy and riotous with life. On a corner, sits a large townhouse, the same as all its neighbours. But this building hosts a teeming throng of rich and poor, full from the basement right up to the roof terrace.
Precious and Tabitha call the top floors their home but it's under threat; its billionaire-owner Agatha wants to kick the women out to build expensive restaurants and luxury flats. Men like Robert, who visit the brothel, will have to go elsewhere. Those like Cheryl, who sleep in the basement, will have to find somewhere else to hide after dark.
But the women won't go quietly. Soho is their turf and they are ready for a fight.
'A complex mosaic of urban life . . . The Soho Mozley captures with such intensity is not a mere locality. It is a microcosm of swarming humanity'
'At its best, it recalls the kind of capacious, rollicking satires Britain produced in and around the Thatcher era - ambitious, scathing and damn good fun' TLS