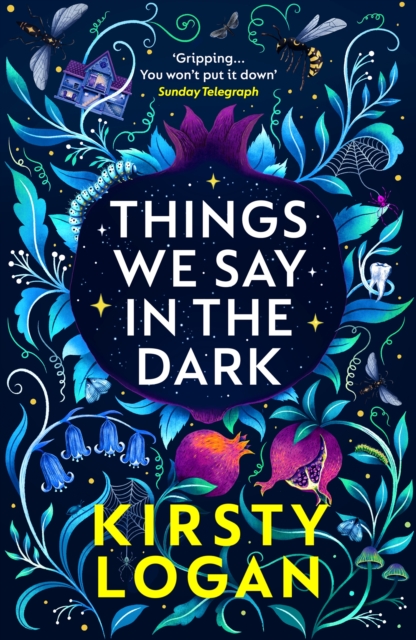 A shocking collection of dark stories, ranging from chilling contemporary fairytales to disturbing supernatural fiction, by a talented writer who has been compared to Angela Carter. So here we go, into the dark. Some things can't be spoken about in the light of day. But we can visit our fears at night, in the dark.
We can turn them over and weigh them in our hands and maybe that will protect us from them. But maybe not. The characters in this collection find their aspirations for happy homes, happy families and happy memories dissected and imbued with shimmering menace.
Alone in a remote house in Iceland a woman is unnerved by her isolation; another can only find respite from the clinging ghost that follows her by submerging herself in an overgrown pool. Couples wrestle with a lack of connection to their children; a schoolgirl becomes obsessed with the female anatomical models in a museum; and a cheery account of child's day out is undercut by chilling footnotes.
These dark tales explore women's fears with electrifying honesty and invention and speak to one another about female bodies, domestic claustrophobia, desire and violence. From a talented writer who has been compared to Angela Carter, Things We Say in the Dark is a powerful contemporary collection of feminist stories, ranging from vicious fairy tales to disturbing horror and tender ghost stories. K
IRSTY LOGAN WAS SELECTED AS ONE OF BRITAIN'S TEN MOST OUTSTANDING LGBTQ WRITERS by Val McDermid for the International Literature Showcase in 2019