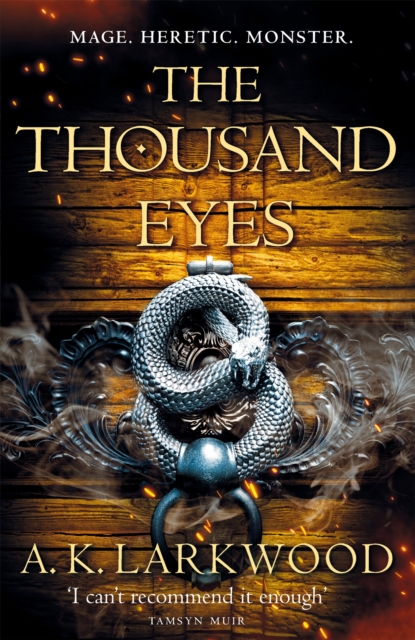 Two years have passed since Csorwe defied her mentor and stole a precious artefact. But the powerful wizard isn't done with her yet - even as an ancient and deadly enemy threatens to reawaken. This is the extraordinary sequel to The Unspoken Name.
Brilliant, bold and thrilling, The Thousand Eyes by A. K. Larkwood is the epic fantasy sequel to The Unspoken Name.
Could you sacrifice your dreams to escape a nightmare?
Csorwe, Shuthmili and Tal survey abandoned Echentyr worlds to make a living. The empire's ruins seem harmless but fascinating. Yet disaster strikes when they stumble upon ancient magic during a routine expedition. This revives a warrior who'd slept for an age, reigniting a conflict thousands of years old. And the soldier binds Csorwe to her cause.
Shuthmili is desperate to protect the woman she loves. However, as events escalate, she's torn. Can she help Csorwe by clinging to her own humanity or by embracing her eldritch powers?
Tal heads home, but his peace is shattered when a magical catastrophe hits his city. The wizard Sethennai is missing and Tal can't face seeking his former lover to ask for help. So, he flees – but there's no escaping the future. For throughout the Echo Maze's linked worlds, fragments of an undead goddess are waking. Soon all must choose a side.