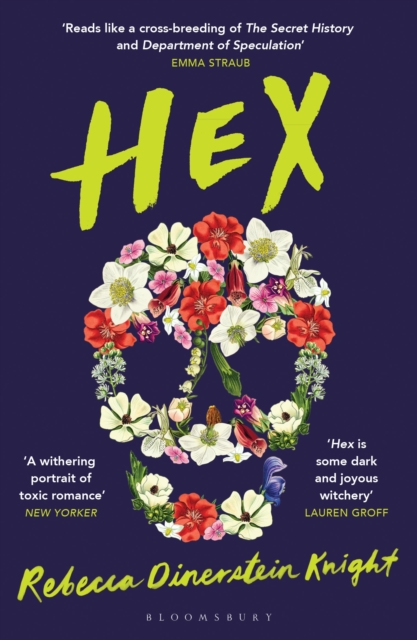 A really beautiful book about obsession, longing and science' RAVEN LEILANI
'Wise, funny, suspenseful' JONATHAN SAFRAN FOER 'Sardonic and strange ... With its dark humour and loopy lyricism, it bewitches' DAILY TELEGRAPH
'Reads like a botanist's cross-breeding of The Secret History and Department of Speculation' EMMA STRAUB
Nell Barber, an expelled PhD candidate in Biological Science, is exploring the fine line between poison and antidote, working alone to set a speed record for the detoxification of poisonous plants. Her mentor, Dr. Joan Kallas, is the hero of Nell's heart. Nell frequently finds herself standing in the doorway to Joan's office despite herself, mesmerized by Joan's elegance, success, and spiritual force.
Surrounded by Nell's ex, her best friend, her best friend's boyfriend, and Joan's buffoonish husband, the two scientists are tangled together at the center of a web of illicit relationships, grudges, and obsessions. All six are burdened by desire and ambition, and as they collide on the university campus, their attractions set in motion a domino effect of affairs and heartbreak.
Meanwhile, Nell slowly fills her empty apartment with poisonous plants to study, and she begins to keep a series of notebooks, all dedicated to Joan. She logs her research and how she spends her days, but the notebooks ultimately become a painstaking map of love. In a dazzling and unforgettable voice, Rebecca Dinerstein Knight has written a spellbinding novel of emotional and intellectual intensity.