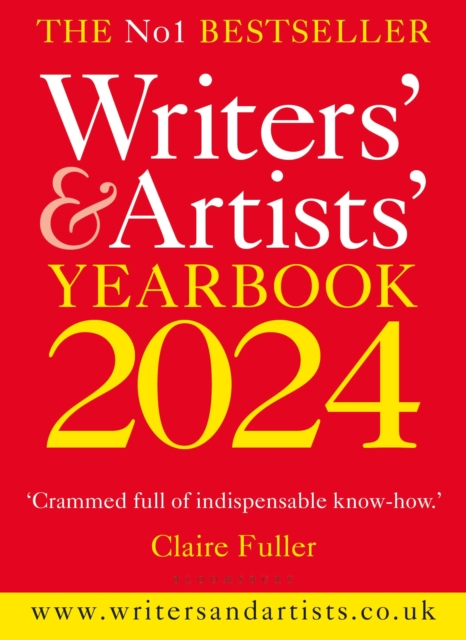 Writers' & Artists' Yearbook 2024 : The best advice on how to write and get published
N/A
More by this author...
£30.00
Paperback
Non Fiction
Artists, Musicians, Creatives
Writers & book lovers
Creative Writing
'WAYB remains an indispensable companion for anyone seriously committed to the profession of author, whether full-time or part-time; and as always it is particularly valued by those who are setting out hopefully on that vocational path.' - David Lodge
Revised and updated annually, this bestselling guide includes over 3,500 industry contacts across 12 sections and 80 plus articles from writers across all forms and genres, including award-winning novelists, poets, screenwriters and bloggers. The Yearbook provides up-to-date advice, practical information and inspiration for writers at every stage of their writing and publishing journey.
If you want to find a literary or illustration agent or publisher, would like to self-publish or crowdfund your creative idea then this Yearbook will help you. As well as sections on publishers and agents, newspapers and magazines, illustration and photography, theatre and screen, there is a wealth of detail on the legal and financial aspects of being a writer or illustrator.
Additional articles, free advice, events information and editorial services at www.writersandartists.co.uk