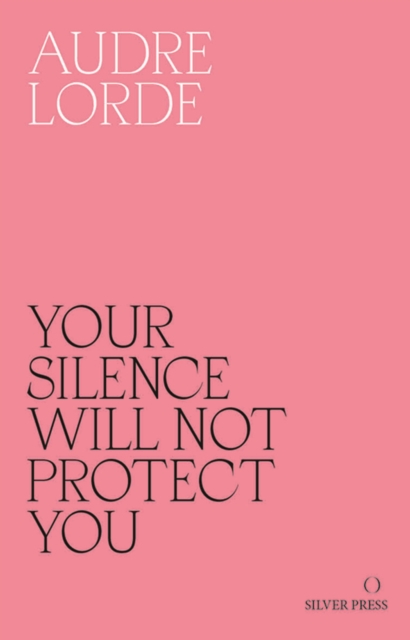 Your Silence Will Not Protect You : Essays and Poems
Lorde, Audre
More by this author...
£12.99
Reni Eddo-Lodge & Sara Ahmed
Anti-racism, decolonisation & post-colonial Thought
Essays
"Lorde seems prophetic, perhaps alive right now, writing in and about the US of 2017 in which a misogynist with white supremacist followers is president. But she was born in 1934, published her first book of poetry in 1968, and died in 1992. Black, lesbian and feminist; the child of immigrant parents; poet and essayist, writer and activist, Lorde knew about harbouring multitudes. Political antagonists tried, for instance, to discredit her among black students by announcing her sexuality, and she decided: "The only way you can head people off from using who you are against you is to be honest and open first, to talk about yourself before they talk about you."
Over and over again, in the essays, speeches and poems collected in Your Silence Will Not Protect You, Lorde emphasises how important it is to speak up. To give witness: "What are the words you do not yet have? What do you need to say? What are the tyrannies you swallow day by day and attempt to make your own, until you will sicken and die of them, still in silence?" - R. O. Kwon
Includes:
Essays
"The Transformation of Silence into Language and Action"
"Poetry Is Not a Luxury"
"Scratching the Surface: Some Notes on Barriers to Women and Loving"
Uses of the Erotic: The Erotic as Power
"Sexism: An American Disease in Blackface"
"An Open Letter to Mary Daly"
"Man Child: A Black Lesbian Feminist's Response"
"A Conversation between Audre Lorde and Adrienne Rich"
"The Master's Tools Will Never Dismantle the Master's House"
"Age, Race, Class and Sex: Women Redefining Difference"
"The Uses of Anger: Responding to Racism"
"Learning from the 1960s"
"Eye to Eye: Black Women, Hatred and Anger"
Poems
"Equinox"
"For Each of You"
"Good Mirrors Are Not Cheap"
"Black Mother Woman"
"Love Poem"
"Dear Toni"
"Separation"
"Blackstudies"
"Martha"
"A Litany for Survival"
"Power"
"School Note"
"Sister Outsider"
"Afterimages"
"A Poem for Women in Rage"
"Need: A Choral of Black Women's Voices"
"Outlines"