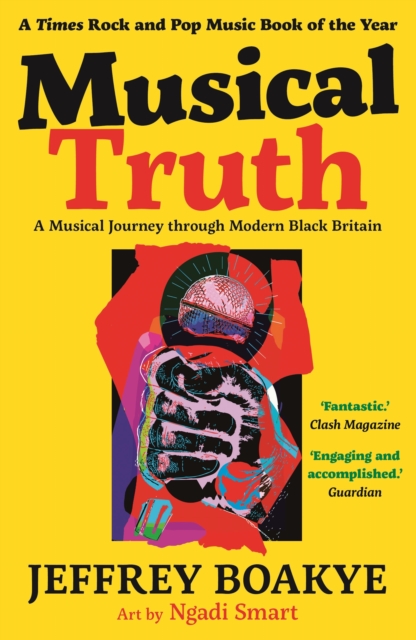 Musical Truth : A Musical Journey Through Modern Black Britain
Boakye, Jeffrey, Smart, Ngadi
More by this author...
£7.99
British Politics
Music
Europe (Including Great Britain)
Writers of colour
Music can carry the stories of history like a message in a bottle. Lord Kitchener, Neneh Cherry, Smiley Culture, Stormzy . . . Groundbreaking musicians whose songs have changed the world. But how? This exhilarating playlist tracks some of the key shifts in modern British history, and explores the emotional impact of 28 songs and the artists who performed them.
This book redefines British history, the Empire and postcolonialism, and will invite you to think again about the narratives and key moments in history that you have been taught up to now. Thrilling, urgent, entertaining and thought-provoking, this beautifully illustrated companion to modern black music is a revelation and a delight