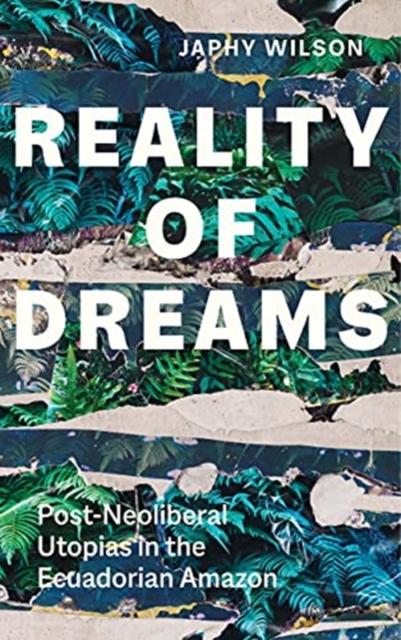 Reality of Dreams : Post-Neoliberal Utopias in the Ecuadorian Amazon
Wilson, Japhy
More by this author...
£35.00
An exploration of radical megaprojects in the Ecuadorian Amazon, considering the fate of utopian fantasies under conditions of global capitalism
From 2007 to 2017, the "Citizens' Revolution" launched an ambitious series of post-neoliberal megaprojects in the remote Amazonian region of Ecuador, including an interoceanic transport corridor, a world-leading biotechnology university, and a planned network of two hundred "Millennium Cities."
The aim was to liberate the nation from its ecologically catastrophic dependence on Amazonian oil reserves, while transforming its jungle region from a wild neoliberal frontier into a brave new world of "twenty-first-century socialism." This book documents the heroic scale of this endeavor, the surreal extent of its failure, and the paradoxical process through which it ended up reinforcing the economic model that it had been designed to overcome.
It explores the phantasmatic and absurd dimensions of the transformation of social reality under conditions of global capitalism, deconstructing the utopian fantasies of the state, and drawing attention to the eruption of insurgent utopias staged by those with nothing left to lose.