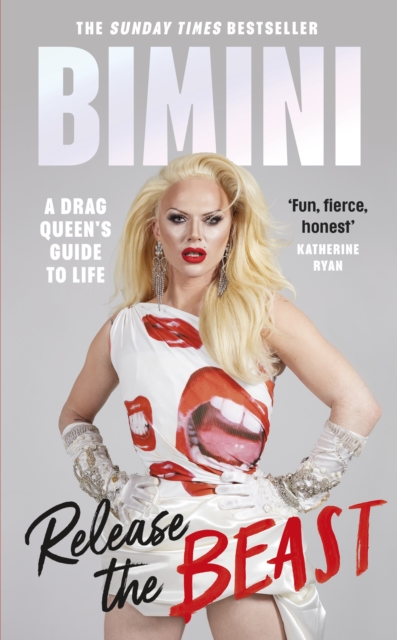 Release the Beast : A Drag Queen's Guide to Life
Bon Boulash, Bimini, Scheele, Jules
More by this author...
£16.99
A hilarious and inspiring guide to transforming your life through lessons from drag, by the UK's favourite drag queen and star of RuPaul's Drag RaceUK, Bimini Bon Boulash.
'Always surprising, unfailingly original and a kind-hearted soul, Bimini Bon Boulash is modern-day, punk-fashion drag royalty' British Vogue
Bimini Bon Boulash is the nation's sweetheart, capturing hearts and minds as the gag-inducing, death-dropping, plant-based breakout star of RuPaul's Drag Race UK Season 2. Not only did she make us laugh and cry, she showed us how to develop a Positive Mental Attitude and live happily and healthily outside society's idea of 'normal'.
Telling the story of how drag took her from the brink of self-destruction to the mainstage, as well as life lessons drawing on convention-breaking icons from Kate Moss to Katie Price, in this book Bimini uses all her wit, charm and kindness to show us how to lead the lives we wish we could lead, through the life-changing magic of dragging up. 'Season two is just in another league entirely... largely down to the mere existence of Bimini Bon Boulash, the series' lovable, authentic, sharp, articulate, non-binary, East London queen' Cosmopolitan
'Bimini Bon Boulash is a fashion queen for the ages' Dazed 'She's a superstar' Kathy Burke 'You will always be our winner' Sadiq Khan, Mayor of London 'A force of nature' James Acaster