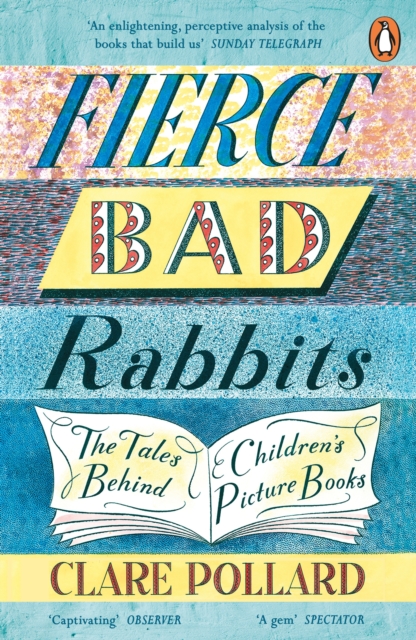 'An enlightening, perceptive analysis of the books that build us'
What is The Tiger Who Came to Tea really about? What has Meg and Mog got to do with Polish embroidery? Why is death in picture books so often represented by being eaten? We've read Green Eggs and Ham, laughed at Mr Tickle and whetted our appetites with The Very Hungry Caterpillar. But what lies behind the picture books that make up our childhood? Fierce Bad Rabbits takes us on an eye-opening journey in a pea-green boat through the history of picture books.
From Edward Lear through to Beatrix Potter and contemporary picture books like Stick Man, Clare Pollard shines a light on some of our best-loved childhood stories, their histories and what they really mean. Because the best picture books are far more complex than they seem - and darker too. Monsters can gobble up children and go unnoticed, power is not always used wisely, and the wild things are closer than you think. Sparkling with wit, magic and nostalgia, Fierce Bad Rabbits weaves in tales from Clare's own childhood, and her re-readings as a parent, with fascinating facts and theories about the authors behind the books. Introducing you to new treasures while bringing your childhood favourites to vivid life, it will make you see even stories you've read a hundred times afresh.
'When I read Fierce Bad Rabbits, I thought, why has no one written this book before? But Clare Pollard has done so superbly - it is perceptive, illuminating, scholarly but at the same time entertaining. It should be essential reading for every thinking parent' Penelope Lively
'This book is a happy way to reconnect with old friends' Times
'Delightful . . . as good a guide as you can hope for' Harper's Bazaar