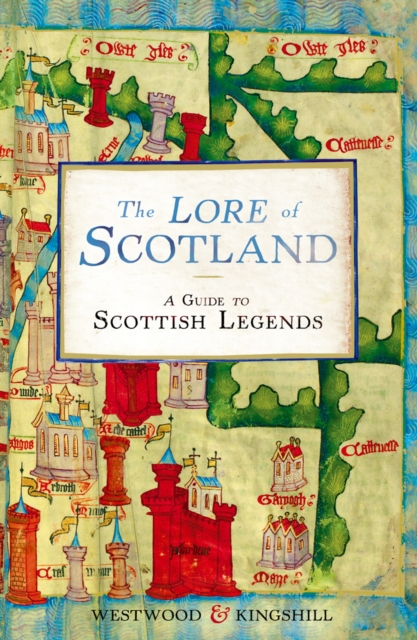 The Lore of Scotland : A guide to Scottish legends
Kingshill, Sophia, Westwood, Jennifer Beatrice (Folklorist, Writer and Broadcaster)
More by this author...
£12.99
Scotland's rich past and varied landscape have inspired an extraordinary array of legends and beliefs, and in "The Lore of Scotland" Jennifer Westwood and Sophia Kingshill bring together many of the finest and most intriguing: stories of heroes and bloody feuds, tales of giants, fairies, and witches, and accounts of local customs and traditions.
Their range extends right across the country, from the Borders with their haunting ballads, via Glasgow, site of St. Mungo's miracles, to the fateful battlefield of Culloden, and finally to the Shetlands, home of the seal-people. More than simply retelling these stories, "The Lore of Scotland" explores their origins, showing how and when they arose and investigating what basis - if any - they have in historical fact. In the process, it uncovers the events that inspired Shakespeare's "Macbeth," probes the claim that Mary King's Close is the most haunted street in Edinburgh, and examines the surprising truth behind the fame of the MacCrimmons, Skye's unsurpassed bagpipers. Moreover, it reveals how generations of Picts, Vikings, Celtic saints and Presbyterian reformers shaped the myriad tales that still circulate, and, from across the country, it gathers together legends of such renowned figures as Sir William Wallace, St Columba, and the great warrior Fingal. The result is a thrilling journey through Scotland's legendary past and an endlessly fascinating account of the traditions and beliefs that play such an important role in its heritage.