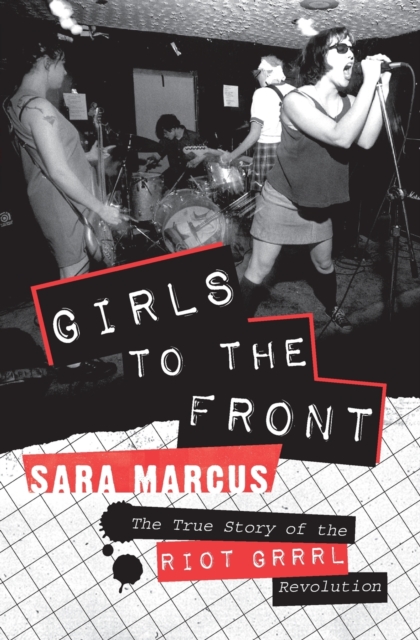 "For a Second Wave feminist like myself, Girls to the Front evokes wonderfully the way the generation after mine soaked up the promise and the punishment of feminist consciousness....A richly moving story." —Village Voice writer Vivian Gornick
Girls to the Front is the epic, definitive history of the Riot Grrrl movement—the radical feminist punk uprising that exploded into the public eye in the 1990s, altering America's gender landscape forever. Author Sara Marcus, a music and politics writer for Time Out New York, Slate.com, Pos, and Heeb magazine, interweaves research, interviews, and her own memories as a Riot Grrrl front-liner.
Her passionate, sophisticated narrative brilliantly conveys the story of punk bands like Bikini Kill, Bratmobile, Heavens to Betsy—as well as successors like Sleater-Kinney, Partyline, and Kathleen Hanna's Le Tigre—and their effect on today's culture.